Posted on March 17 2022
With a sleek cosmetic and a unique head shape, The Head Boom MP 2022 is a user-friendly racket for advanced beginners to intermediate players who desire a lighter racket. New technologies include the Morph Beam, a unique frame construction that merges an elongated box beam shaft with a powerful head for the perfect blend of feel and ease on court (stability and power). The Uni pattern is a uniform string pattern that allows for a consistent ball trajectory on every shot, and Auxetic constructions prioritises feel on all areas of the string bed. The Head Boom MP 2022 can appeal to a wide range of improving players, who are looking for easy playability and decent power.
Like the Head Boom Pro , The MP is a versatile racket from the baseline. The frame does a good job of absorbing pace, and it delivers easy pop from a variety of launch angles. For groundstrokes, The MP is easy to use and fun to swing with, which can create a lot of topspin and easy power. It's easy to generate racket head speed, and the head is wider at the tip, which gives good access to topspin. It is very manoeuvrable for wristy, spin, and fast shots and it compliments a modern swing pattern. In regard to forehands and backhands, players can generate pace and place big dips on the ball. Those who are flat hitters may desire more stability and precision on their groundstrokes, as the MP lacks precision from other tighter patterned rackets.
| | |
| --- | --- |
| Weight unstrung (+/-5g) | 295 grams |
| Head size | 100 sq in |
| Beam width | 24mm  |
| Balance (+/- 5mm) | 315 mm (Head light) |
| String pattern | 16 x 19 |
| Length | 27 in  |
| Composition | Graphite |
Up at the net, The MP excels at deep volleys and speed, while suffering from stability issues, as a result of its 295g unstrung weight. It may suit net rushers because of its quickness and comfort on certain shots though. Like groundstrokes, there is easy access to depth and free power. The feel is great for drop shots and deep volleys, along with quick reflex volleys. The Boom MP is also a very customisable racket, which could alleviate some of the stability issues. Players will find the MP performs at its best by sticking volleys deep in the court, working with the plush feel, and rushing up to the net. For serves, the 'Boom' lives up to its name. The open string pattern and widened hoop works well for fast, powerful, and spin orientated serves to start the point. The racket head speed and forgiving sweet spot can help improving players increase their depth and power, to create a consistent serve technique. That said, The MP is easy to swing for first and second serves, adding more versatility to your game, for flat, kick, and slice serves. The Boom MP allows you to start on the offensive, giving improving players confidence on their first and second serves.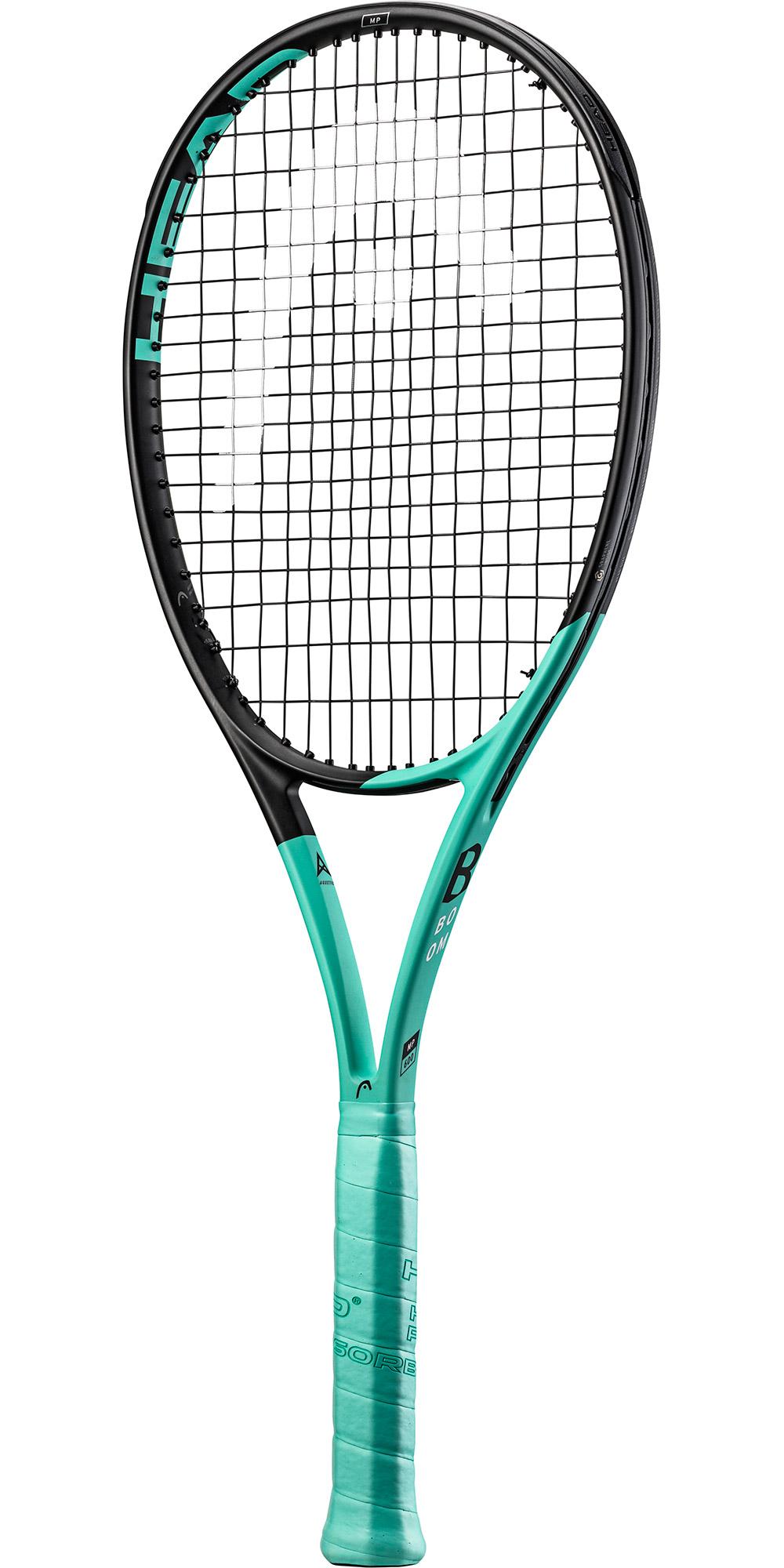 Returns are quick and spin orientated, but the MP suffers from a lack of stability here. While there are elements of easy playability, quickness, and spin, The MP struggles with consistent returns. Players can still maintain good depth and clean returns through the court, but some may struggle against big hitters. Perhaps some customisation and added weight could help with the stability and consistency. The rackets spin potential and easy movement may hit deep returns into the middle of the court if you can find the right swing technique. All in all, The Head Boom MP 2022 feels plush and comfortable without sacrificing the stability and power of modern frames. It's a versatile frame that can be used by improving players who desire easy power, quickness, comfort and feel while also working as an experimental racket for advanced players to find their technique through customisation. More importantly, The 'Boom' lives up to its name….
Check out our Youtube Review of the Head Boom Pro and The Head Boom MP here!