Posted on February 15 2022
Endorsed by Daniil Medvedev on the ATP Tour.
Tecnifibre updates the popular T-Fight 305 model with the new T-Fight 305 RS. With this new version, Tecnifibre has rebuilt the frame, providing players with a 'perfectly balanced option'. With the RS section, enhancements have been made on the traditional control orientated square section through a 5-sided R shape, making the frame more stable on impact. The R shaped beam has five sides at specific angles, reducing twisting and increasing precision.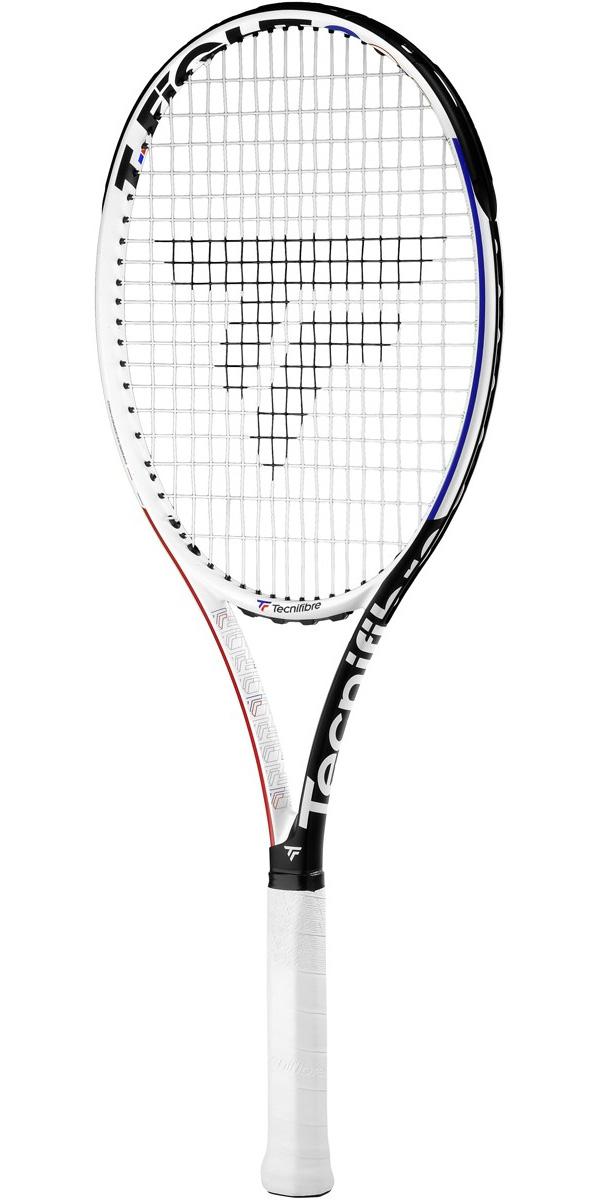 Returning technologies from the previous generations include the DynacoreHD and the XTREME Touch Construction. Dynacore gives the frame increased flexibility without sacrificing power, and the XTC is utilised by combining the strength of carbon fibre with the elasticity of aluminium and polyester fibres, creating a solid frame with great feel. These technologies give the player confidence to play winning shots with control, power, and precision.
At 305g unstrung, the racket still has a hefty swing weight. However, it should be easy to maneuverer for intermediate and advanced players because of the foam filling in the grip and the unique R section. From the baseline, the racket feels slightly softer than its predecessor, with a good swing that's not too demanding. The racket feels stable on groundstrokes, rewarding big swings with solid pace, while also being light enough to generate spin and depth.
| | |
| --- | --- |
| Weight unstrung (+/-5g) | 305 grams |
| Head size | 98 sq in |
| Beam width | 22.5 mm |
| Balance (+/- 5mm) | 320 mm  |
| String pattern | 18 x 19 |
| Length | 27 in  |
| Composition | Graphite |
This is evident with medium swing patterns on service returns and half volleys on the baseline. The 18x19 pattern helps keep the ball on the court with topspin shots, and it can offer a bit of 'bite' for slice and flat shots without sacrificing accuracy. Off centre hits don't feel as harsh, and the racket is more flexible than the previous generations.
Up at the net, the modern feel and manoeuvrability backs up the impressive stability of the Tecnifibre T- Fight 305 RS. Players can defend back balls and attack with confidence. While it's not very 'whippy' at the baseline, the RS is easy to get into position, to provide some zip on your volleys. Some players may struggle with volleys above their shoulders if they are used to lighter rackets. In an overall sense though, players should feel confident enough to mix up their net game, instead of the predictable punch volleys.
For serves and returns, the racket gives plenty of pop with great control. Like the volleys, some players may struggle to adjust to the higher swingweight if they are used to lighter rackets. If they can get the racket head moving to their liking, they will find power, spin, and control. One can be aggressive with the first and second serves without worrying about accuracy and picking spots.
All in all, intermediate to advanced players looking for a racket with good stability, easy maneuverability, and a good balance of power and control, should consider the Tecnifibre T-Fight 305 RS