Posted on February 21 2022
Quick and efficient.
Tecnifibre updates its control-oriented series with a clean, slick cosmetic. With the RS section, enhancements have been made on the traditional control orientated square section through a 5-sided R shape, making the frame more stable on impact.  The R shaped beam has five sides at specific angles, reducing twisting and increasing precision. Returning technologies from the previous generations include the DynacoreHD and the XTREME Touch Construction. All courters and aggressive baseliners should consider this quick swinging racket, because of its mobility, power, and comfort.
DynacoreHD gives the frame increased flexibility without sacrificing power, and the XTC is utilised by combining the strength of carbon fibre with the elasticity of aluminum and polyester fibres, creating a solid frame with great feel.
| | |
| --- | --- |
| Weight unstrung (+/-5g) | 300 grams |
| Head size | 98 sq in |
| Beam width | 22.5mm |
| Balance (+/- 5mm) | 320 mm |
| String pattern | 16 x 19 |
| Length | 27 in  |
| Composition | Graphite |
These technologies shine during groundstrokes, due to the lively response off the stringbed and the R shaped beam providing players with launch angles to hit deep in the court. Baseliners can enjoy exchanging groundstrokes with this racket, offering a 'point and shoot' experience that can disrupt opponents' rhythms. The 16x19 pattern provides easy access to topspin, while also allowing players to hit low and easy backhand slices. The specs also give the player a nice balance. It's light and whippy, easy to maneuver while generating spin, yet powerful and stable enough to handle most shots.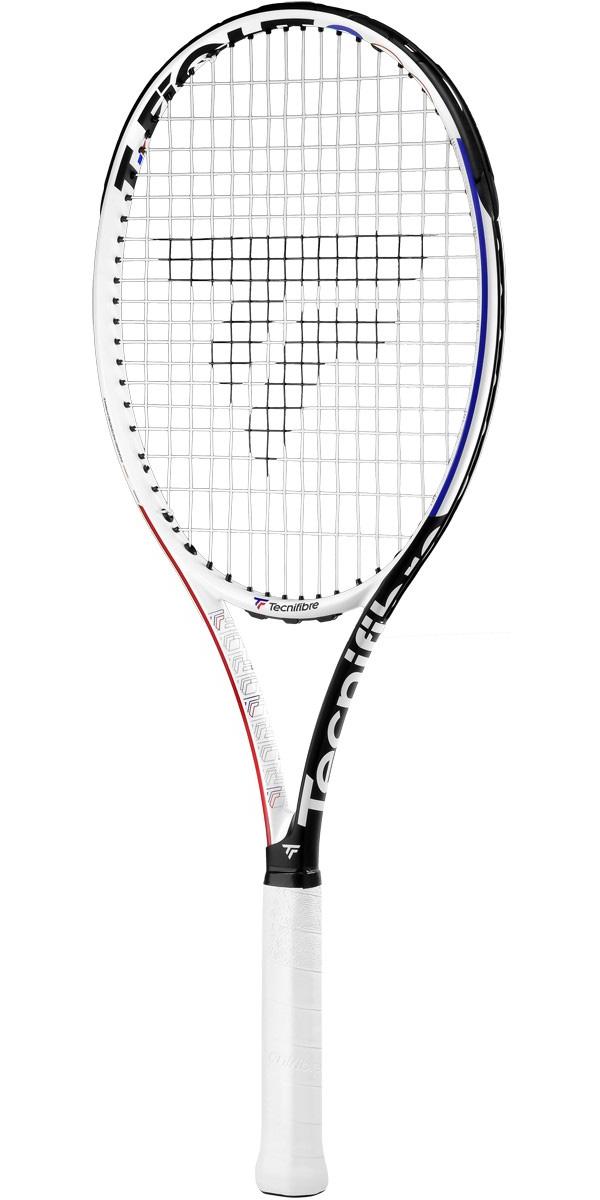 Up at the net, the frames weight, balance, and firm layup compliments volley shots. Sometimes if passing shots are very heavy, the stability of the Tecnifibre T-Fight 300 RS can't hold up. However, in most instances, the racket feels crisp, stable, and forgiving at the net. Similarly, to groundstrokes, it is light enough to get into position easily and quickly. It can absorb pace and the stability can hold up with most shots. It may not be as stiff or powerful as other rackets, but it is quite versatile, offering a nice balance of touch, quick reflex, and punch volleys.
For serves and returns, The T-Fight 300 RS delivers on most fronts. It's easy to swing, which is great for service timing and accuracy. There is great access to spin, and the control helps players to pick their spots with ease. With its 300 gram unstrung weight, there is still a decent amount of easy power. The racket is nicely balanced and allows for quick movement, eliminating twist or unwanted vibrations. The blend of power and control is perfect for offensive return shots, especially for risky targets on a second serve. The hitting zone and great stability also allows for great depth on blocked returns, and the open string pattern can attack the ball with slower serves.
Intermediate to advanced players who are craving comfort, feel, power, without the added weight should consider the Tecnifibre T-Fight 300 RS.