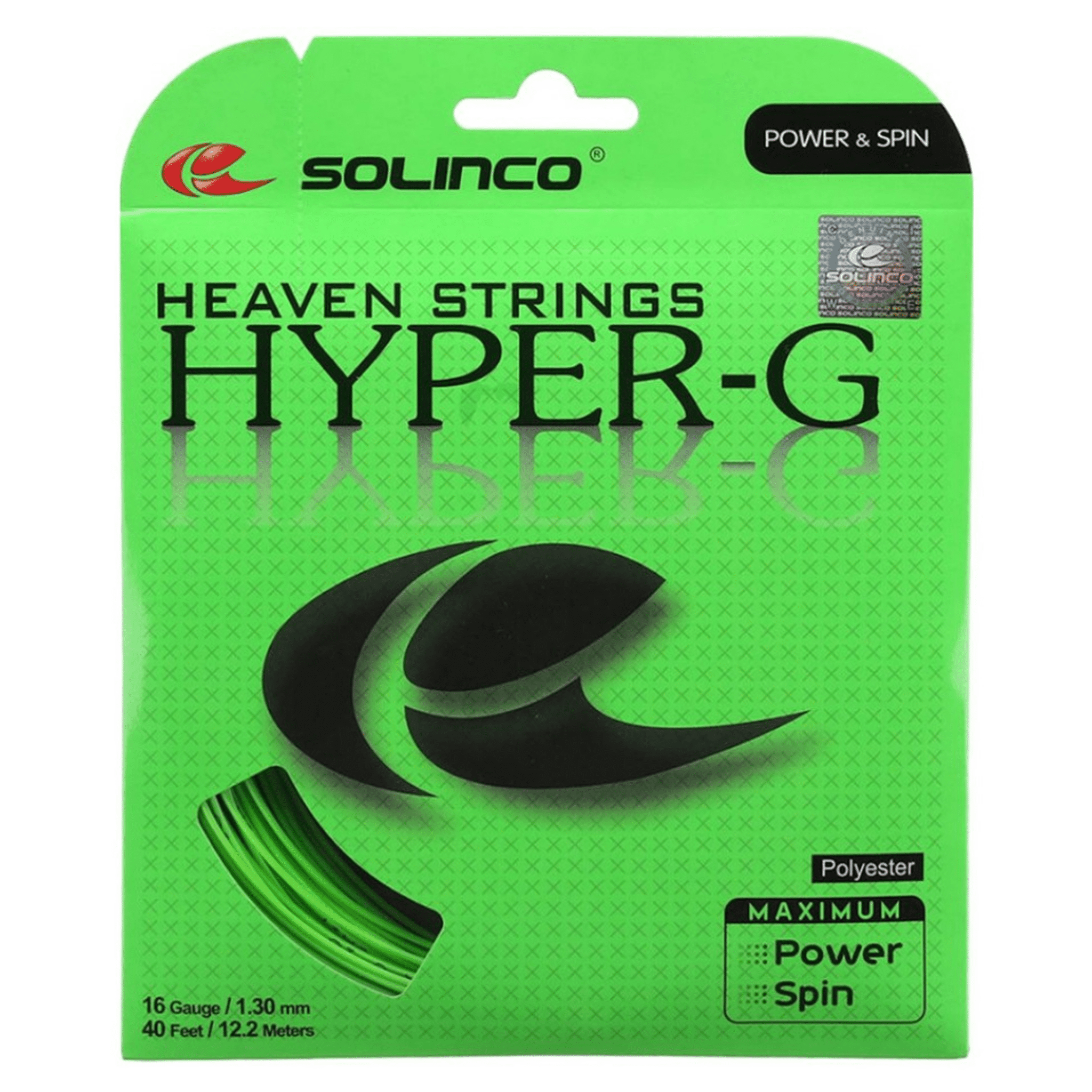 Solinco Hyper-G Set (12m)
£18.00
Out of stock
Developed by ATP professionals, the Hyper-G has an unmatched combination of spin and control, the four sided shape of the string allows players to really grip the ball when swinging through their shots. Solinco Hyper-G is a high performance co-polyester tennis string using a chemical formula combined with a high-powered polyester monofilament fiber.
This is the perfect string for intermediate/advanced players looking for a poly string that can provide maximum spin and control without sacrificing feel. 
Gauge: 1.20mm, 1.25mm, 1.30mm
Colour: Green
Solinco Hyper-G 16L 1.25mm Set strings one racquet.
We take pride in offering excellent customer service. If you need to change/return your items within 14 days of delivery please contact us on info@allthingstennis.co.uk or call/text on 0330 133 1378 (No returns offered on rackets with premium strung upgrade applied)