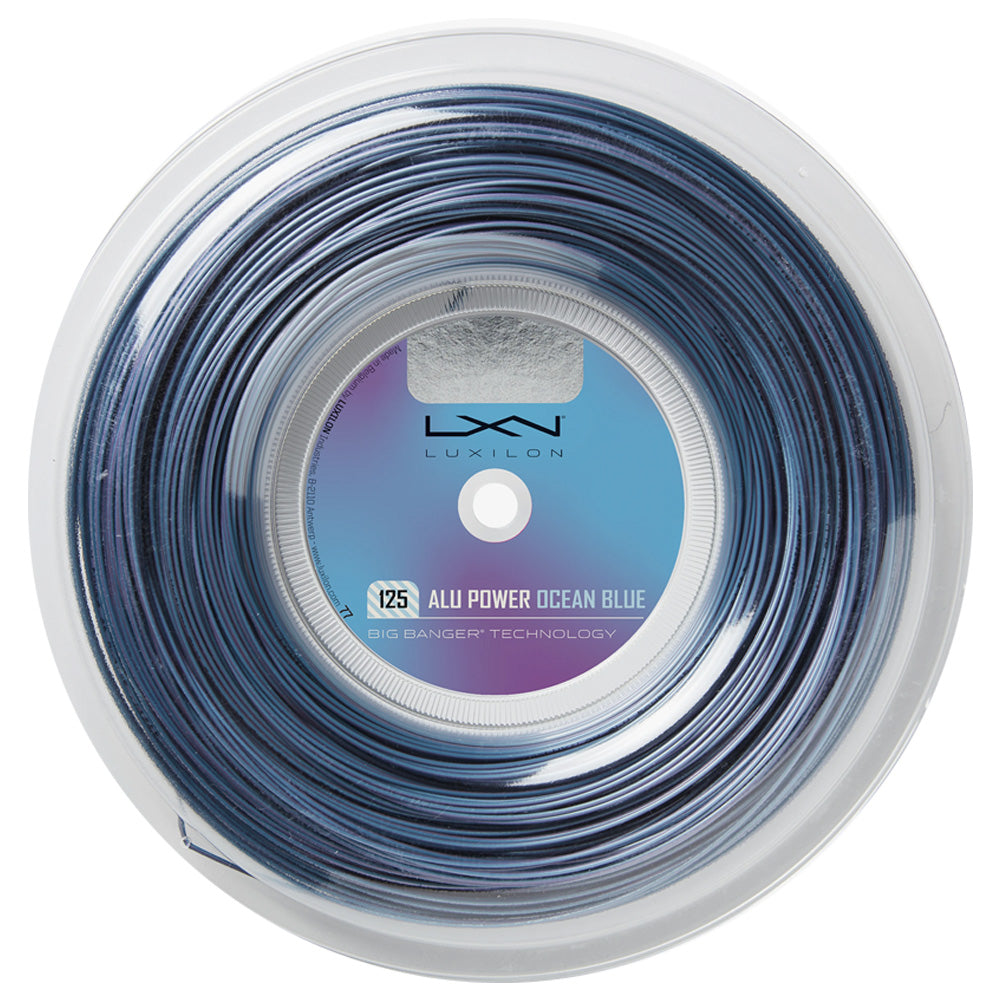 Luxilon Alu Power Ocean Blue > 200m reel > 1.25mm
£300.00
Out of stock
Luxilon Alu Power 1.25mm (Ocean Blue) 200m Reel

Colour: Ocean Blue
Gauge: 1.25mm
Length: 200m
String Type: Polyester

Now available in a limited edition ocean blue coating, ALU Power is the top string on tour for a reason – the aluminium present in the string enhances playability to go along with an impressive blend of power and control for advanced players. Its unique poly-ether-ether composition exceeds all quality standards for near-zero string variance. Completely impervious to atmospheric conditions such as moisture, ALU Power delivers unrivalled consistent performance for championship-worthy results.
Highlights:

Top string on Pro Tour – used by roughly 60% of top 100 players.
Superior power, control and spin potential.
Contains Luxilon's unique poly-ether-ether material.
We take pride in offering excellent customer service. If you need to change/return your items within 14 days of delivery please contact us on info@allthingstennis.co.uk or call/text on 0330 133 1378 (No returns offered on rackets with premium strung upgrade applied)