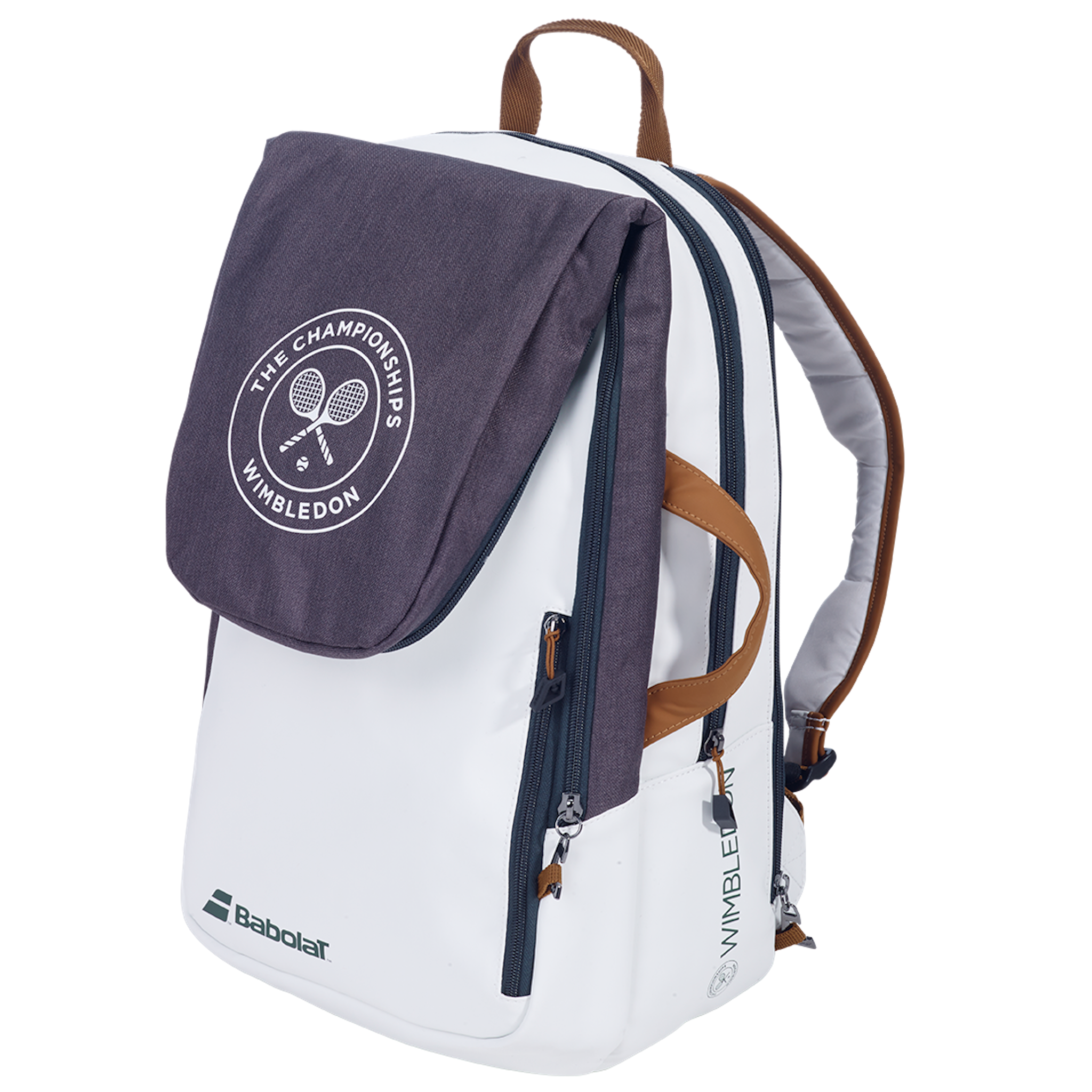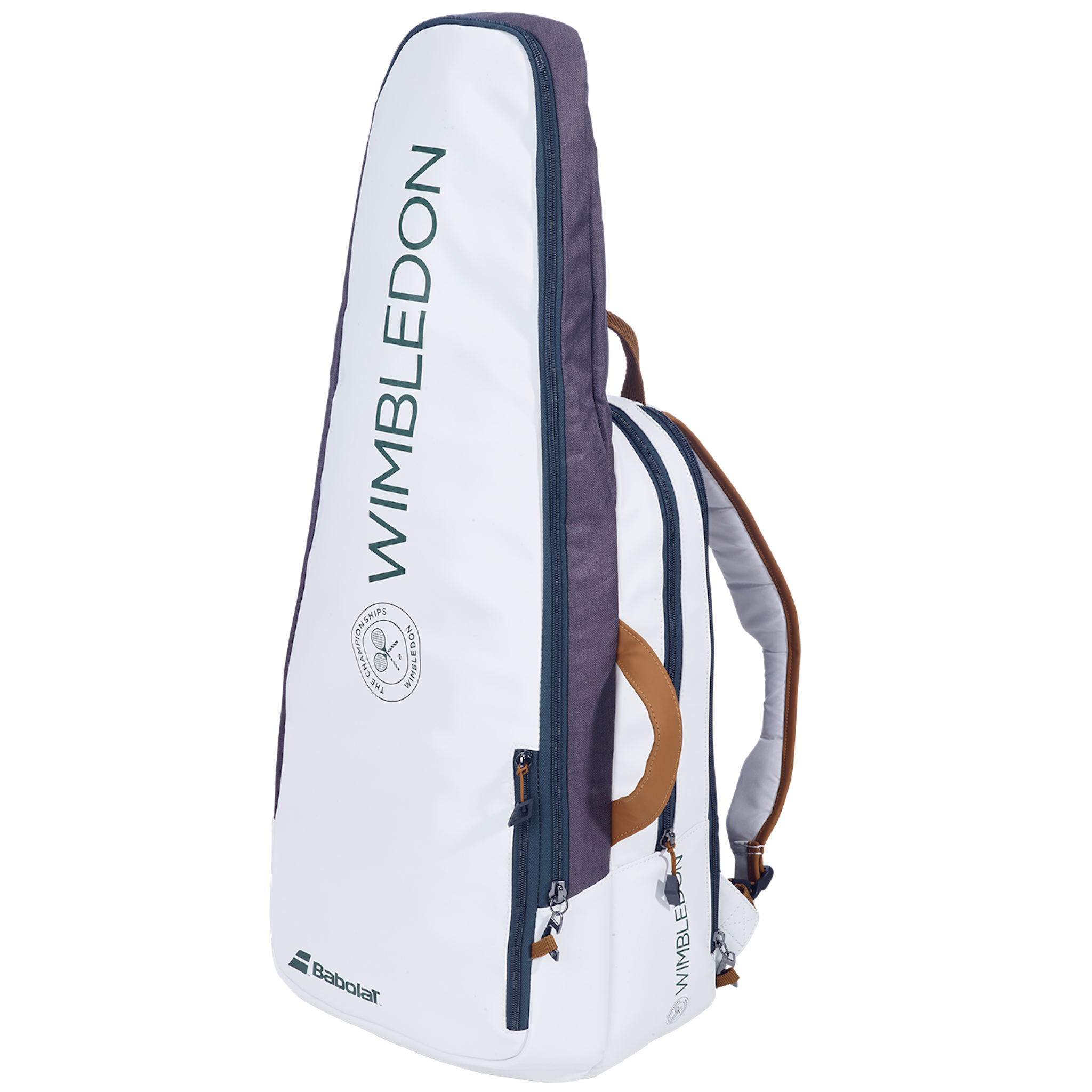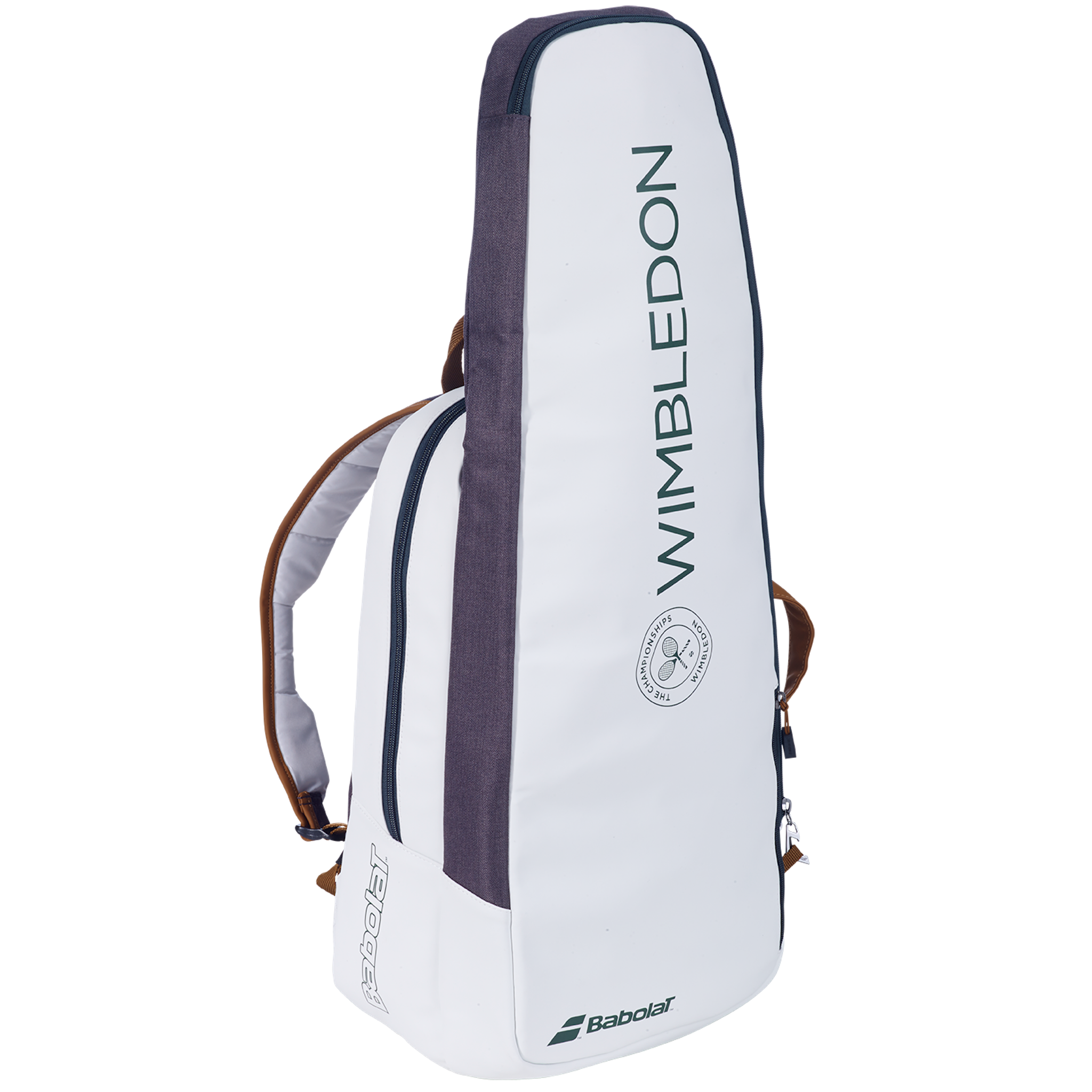 BABOLAT Pure Wimbledon Backpack
Out of stock
You can carry all the equipment you need to play tennis in the elegant and practical Pure WIMBLEDON backpack. The isothermal compartment can hold up to 3 racquets.

Not carrying a racquet? The dedicated compartment can be folded away and held in place with its magnetic fastening. There's all the room you need in the other spaces to carry your clothes, laptop and accessories.

And because we want to offer you the best, this bag features a waterproof outer materialguaranteeing protection and easy maintenance. This bag is also equipped with our new colour-free lining made from 100% recycled PET. Because dye-free is better for the planet.

We take pride in offering excellent customer service. If you need to change/return your items within 14 days of delivery please contact us on info@allthingstennis.co.uk or call/text on 0330 133 1378 (No returns offered on rackets with premium strung upgrade applied)