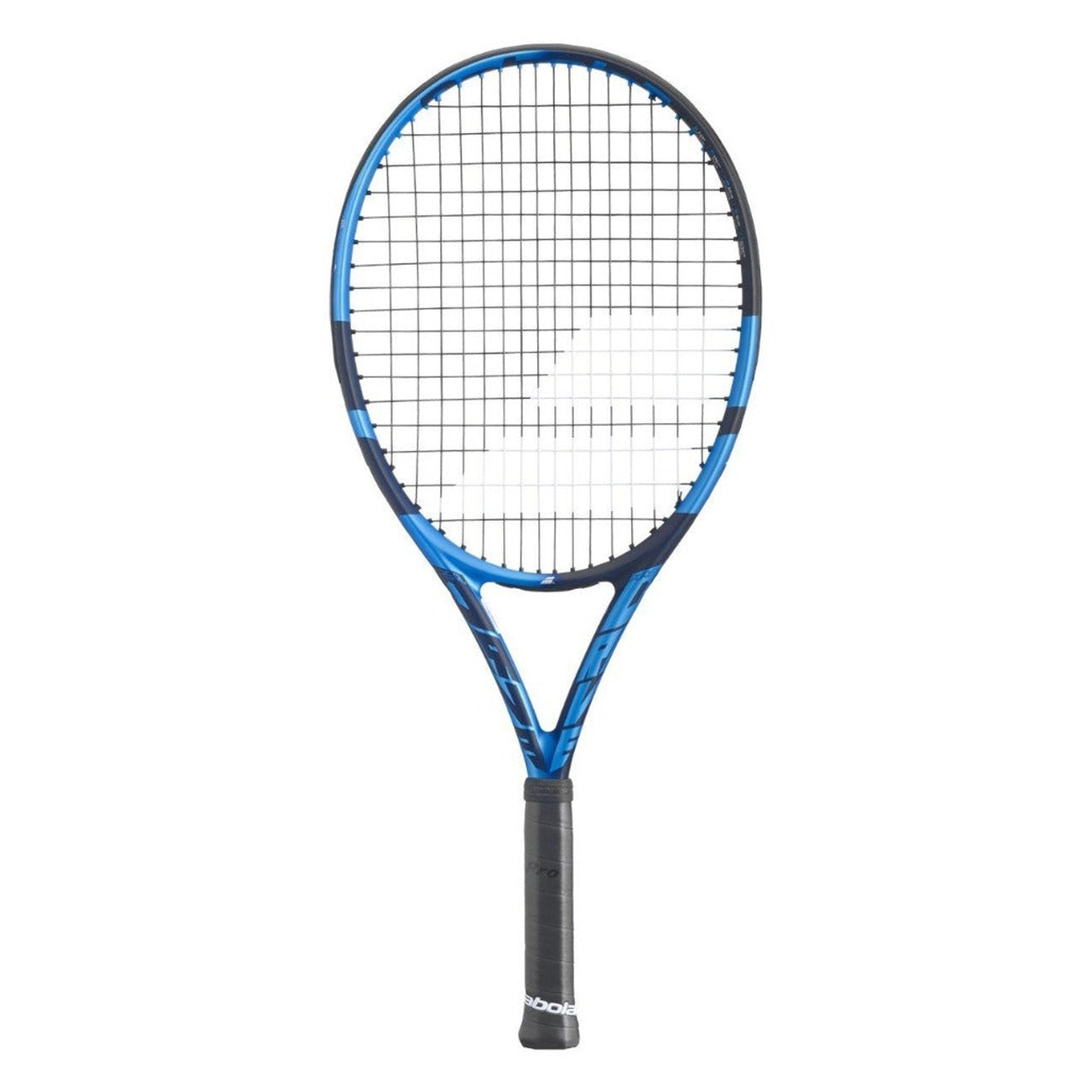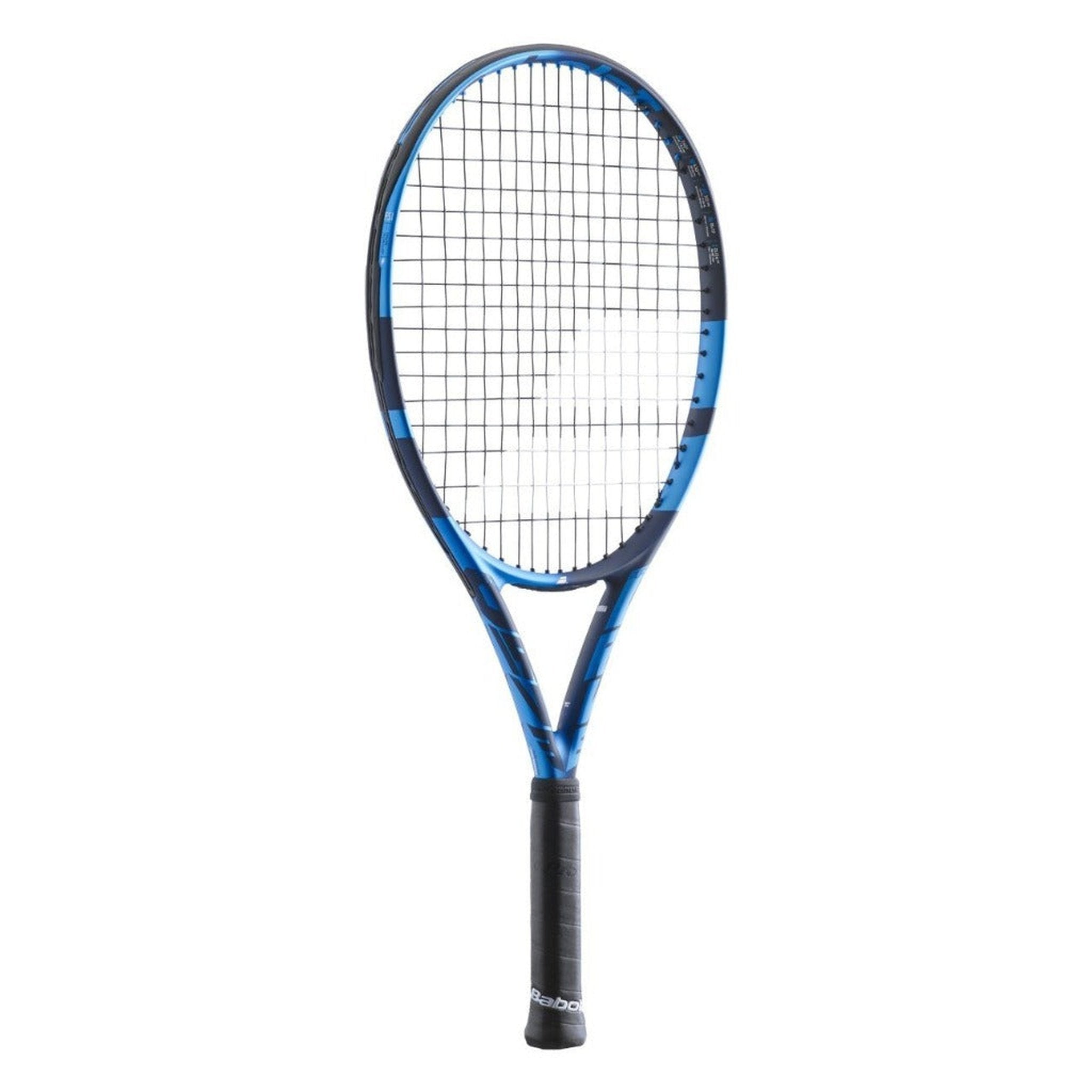 Babolat Pure drive JR 25 (2021)
£85.00
Out of stock
This Babolat Pure Drive JR 25 (2021) will be perfect to accompany young tennis players measuring between 1.25m and 1.40m in their progression.
Brand > Babolat
Colour > Blue
Suitable for > Junior players, 7-9 years, 125-140cm
The Babolat Pure Drive JR 25 (2021), is a lightweight racket, suitable for younger players who have some experience. The Pure Drive range is known to provide heaps of power, and this racket is no different. That's one of the reasons we think this is such a popular option for junior players. For most junior players, power is perhaps the most desirable attribute, and something that can be hard to achieve when first starting to play on a full-size court, and with heavier balls.
The Babolat Pure Drive JR 25 (2021) also provides good stability, whilst still being easy to manoeuvre. This racket will be a great stepping stone for players who are looking to compete, as it does provide a great foundation when moving to a bigger sized racket, and eventually a full-sized racket. 
Specifications:
| | |
| --- | --- |
| Weight unstrung (+/- 5g) | 240g |
| Head Size in square inches | 98 |
| Balanca (+/- 5mm) | 315mm |
| String pattern | 16x19 |
| Length | 25 inches |
| Composition | Graphite  |
Babolat Pure Drive JR 25 (2021) Technologies :
High Torsional Rigidity (HTR) SYSTEM > A new lay-up composition which strengthens the head of the frame. This means that the racket bends less upon impact, and more of the energy goes back into the ball. This leads to increased stability and more explosive power, especially on high-intensity shots. 
Elliptic Frame > The structure of the frame allows for optimal resistance. This means that the frame will be rigid, and thereby transferring the energy into the ball. This will lead to incredible power

FSI Power> This technology is responsible for the diamond shaped grommets. This along with a new string pattern lay-out increased the sweet spot. This results in more power, as well as a more forgiving frame.


We take pride in offering excellent customer service. If you need to change/return your items within 14 days of delivery please contact us on info@allthingstennis.co.uk or call/text on 0330 133 1378 (No returns offered on rackets with premium strung upgrade applied)