Posted on October 28 2020
Babolat has a long and rich History as a pioneer within Tennis equipment, this article is rewritten from Babolat.com and highlights that Journey so far!
1981 - 1982
Innovations - First electric stringing machine - Elastocross and Team Competition
Babolat launched the Cordynel in 1981, the worlds first electric stringing machine. But they didnt stop there that year. They released the Elastocross - an accessory that extends the working life of strings by making them easier to reposition. Babolat also took the step to create a group of top stringing proffesionals to travel round tournaments, to offer expert stringing services much like we see today at every major tournament, This was called "Team Compétition"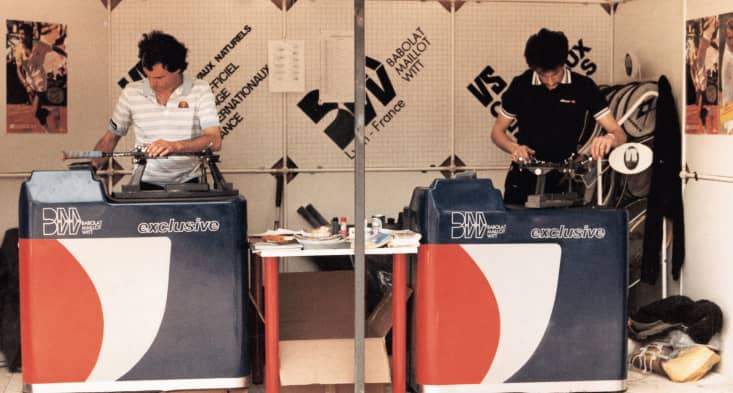 1983
Yannick Noah Wins the French open using Babolat VS Strings
1992
The introduction of Multilament synthetic strings
Babolat launched a range of high-end, top-of-the-range multifilament synthetic strings (VX, Le Muscle). These came favourites among touring pro's quickly!
Racquet Diagnostic Center Unveiled
This professional machine precisely measures the characteristics of racquet and strings in under two minutes. Badminton becomes an Olympic sport at the Barcelona Games the same year. Several badminton and tennis players are equipped with Babolat's VS string.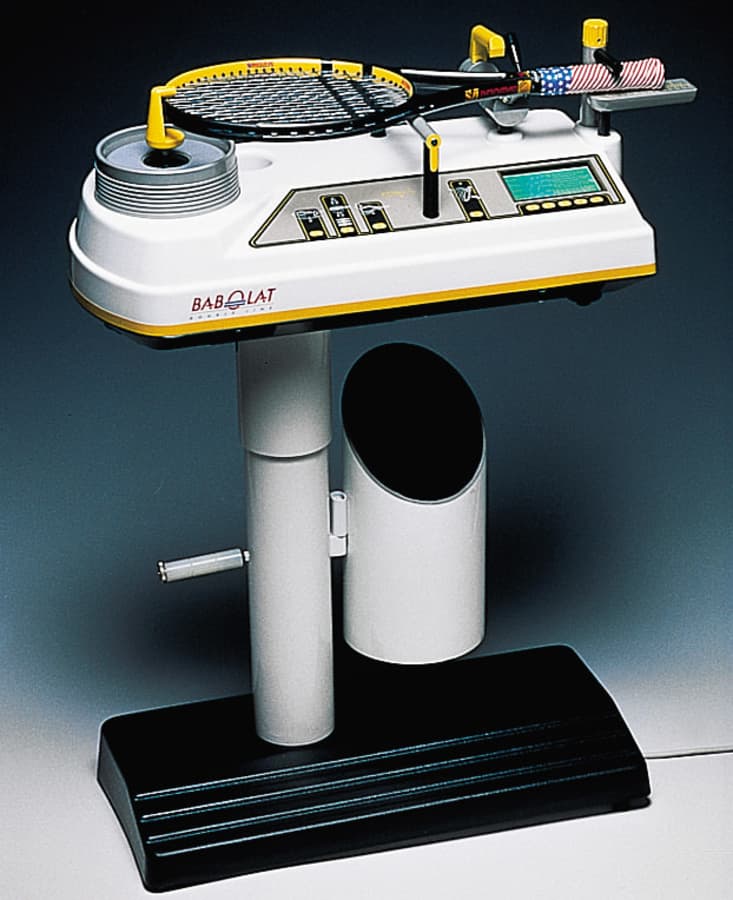 1994
The birth of the Pure Drive
1994 signalled a turning point for Babolat, adding to their expertise within the string market by launching a complete racket range, to be used by the modern player. Initially launched in France, it is soon marketed in Spain (1995), Italy (1996), Austria (1997) and Germany (1998), before conquering countries worldwide, including Japan in 1999, and the United States in 2000. Since then, Pure Drive has become an iconic and internationally best-selling racquet.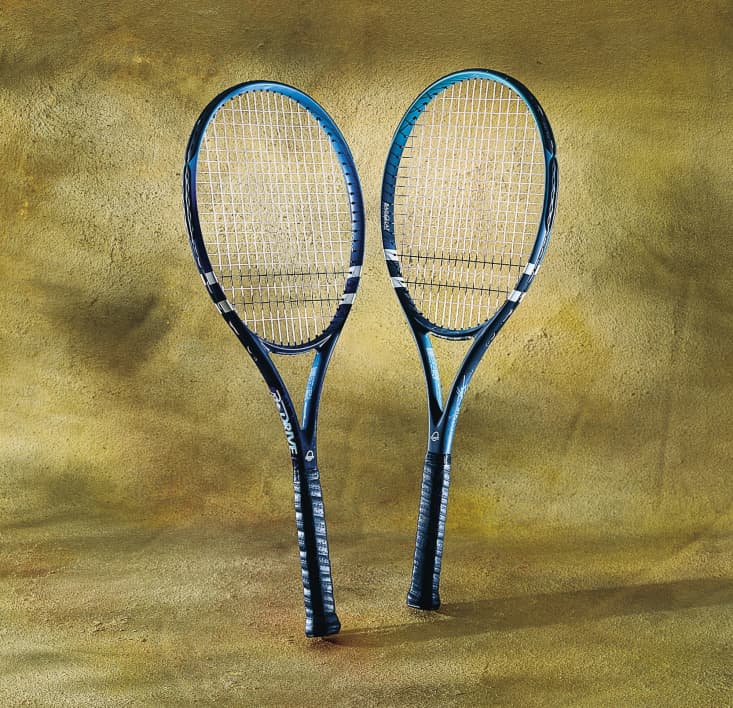 Carlos Moya dominates with the Pure Drive 
Truly the signal that Bbabolat had arrived on the Racket front, Carlos Moya dominates the clay court season with successes in Monaco, Rome, and most memorably, the French Open, and is the first player to win a Grand Slam title with a Babolat racquet.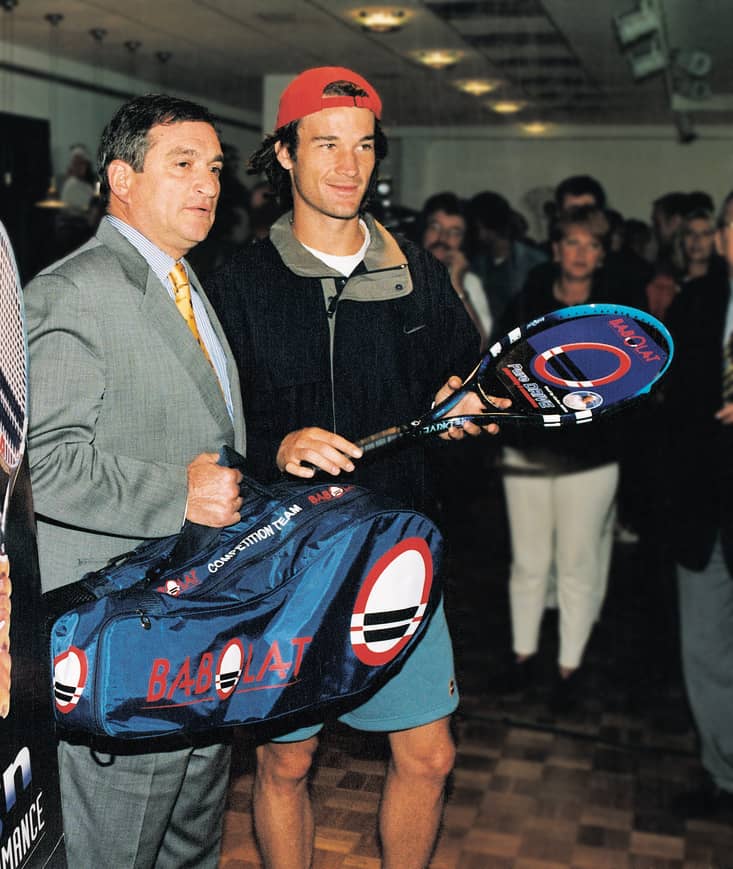 2001
New Balls please 
Babolat's expands yet again, this time into the ball market. 2001 marks a new milestone in its global commitment to players through clubs and tournaments.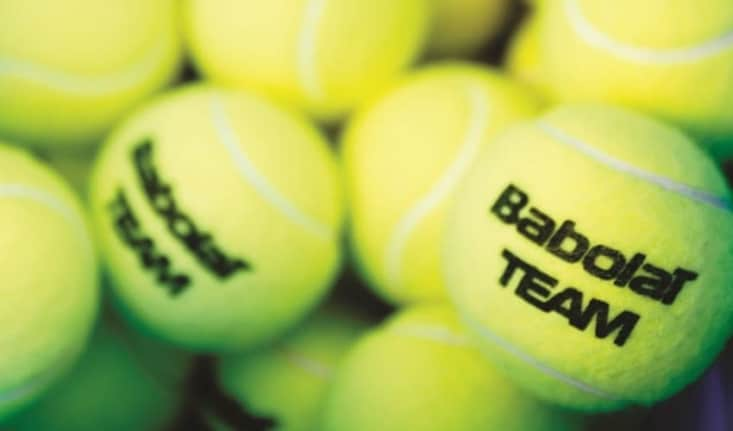 2003
Footwear introduction + Birth of Pure Aero + Futher Success
Babolat launches its first tennis shoes on the initiative of Éric Babolat. This relase was part of a partnership with the renowned French brand Michelin, a global expert in grip technologies,
 Babolat continues to innovate in the field of tennis with the release of the Babolat Aeropro Drive - an aerodynamic racquet adapted to modern playing styles
Andy Roddick (USA) and Kim Clijsters (BEL) become ATP and WTA No. 1 players with their Babolat Pure Drive racquet - a first for any brand in the history of tennis.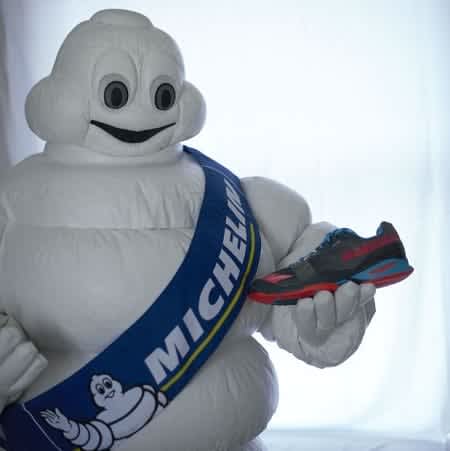 2005
Nadal: First French Open - Using the Aeropro Drive
Rafa At the tender age of just 19 wins his first Grand Slam title at the French Open with the Babolat Aeropro Drive racquet specially designed to enhance his topspin game!


RPM Blast unveiled to great success!
Rafa Nadal (ESP) and Francesca Schiavone (ITA) win the French Open at Roland Garros using the new RPM Blast string. Nadsl also goes a step futher and wins the US Open, alongside with Belgian player Kim Clijsters, returning to the competition circuit in style with her Pure Drive!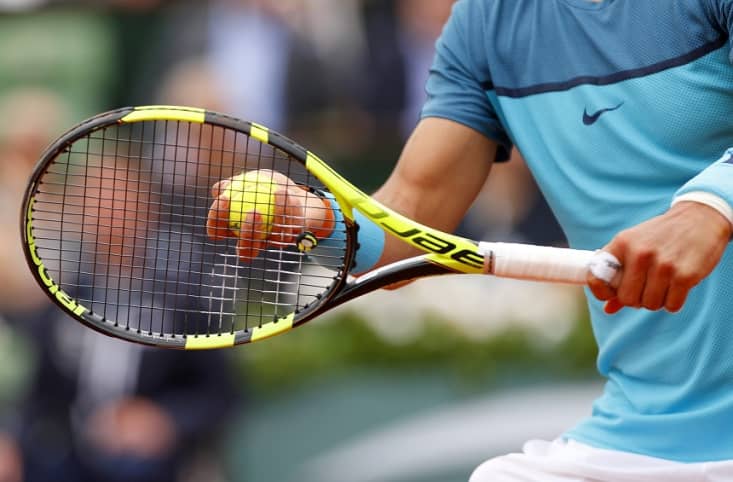 2011
Two global French tennis brands: the French Open and Babolat Partner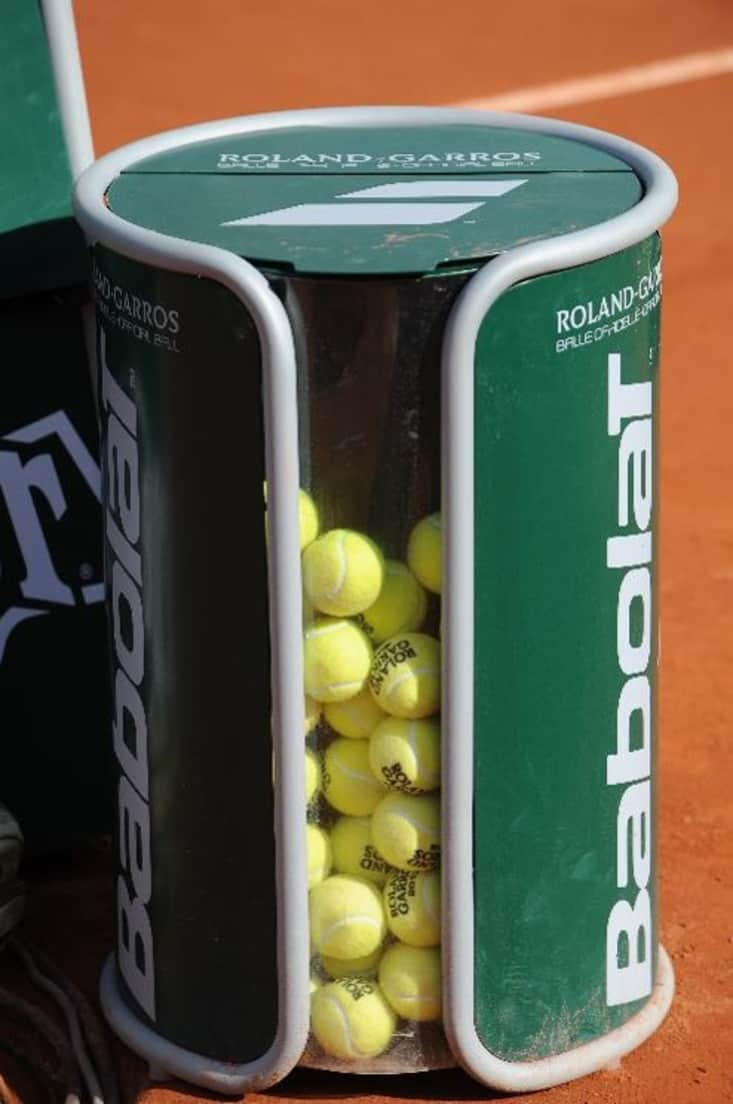 2012
Babolat "Play" introduced
HBabolat Play provides players with an overview of their game - ball serve speed, shots, impact locator, spin effect; etc. - for each match or training session, to compare with previous performances or other players, including pros. This allows each player to track their progress and share it with their coach and friends and replay the match. All you have to do is turn on your racquet !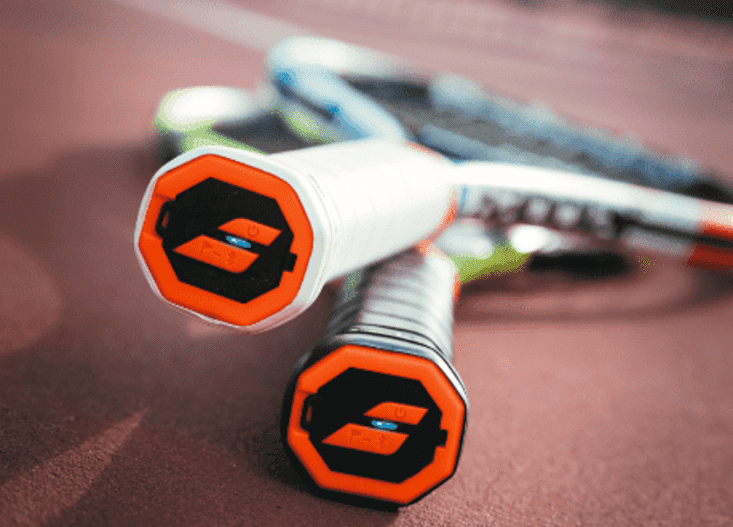 2013 - Babolat Partner with Wimbldeon
These two are a match made in heaven! 1875 Babolat invents natural gut strings for the new game of lawn tennis. 1877 the first Championships are held in Wimbledon.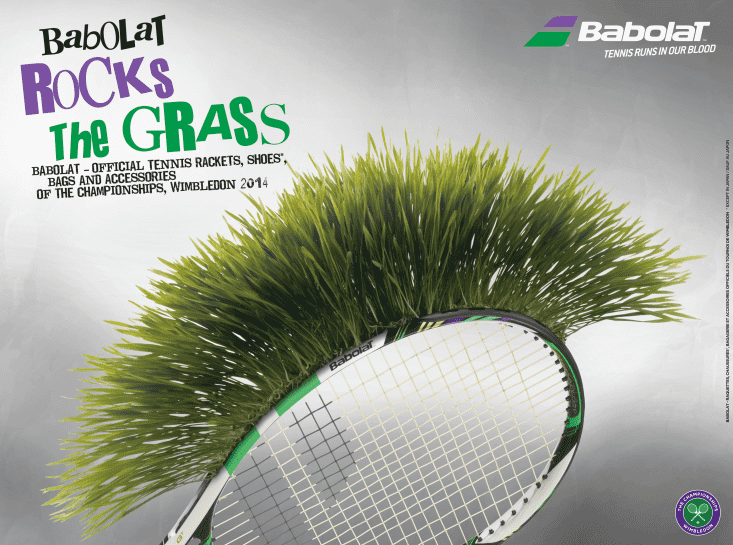 2014
The Babolat Pure Strike hits the courts
Babolat launches its new racquet, the Pure Strike, offering more control and accuarcy than others in the range. It soon establishes its reputation as the brand's third racquet in the Pure range, along with Pure Drive (power and versatility) and Pure Aero (power and spin).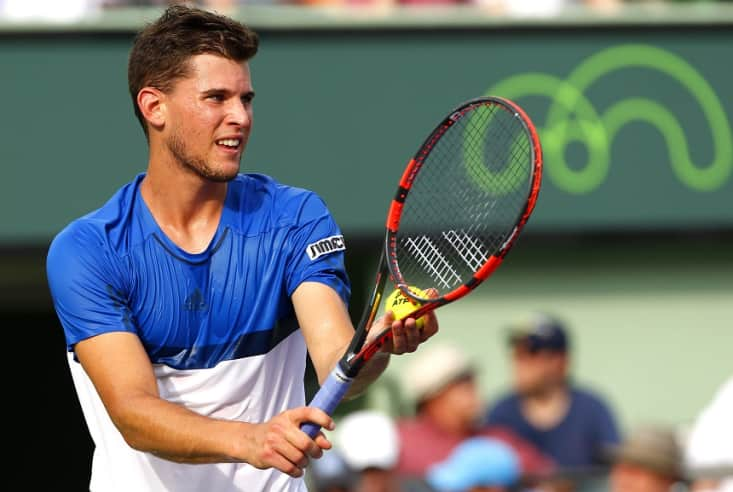 2017
Rafa: La Decima in RG
Nadal Armed with his now synonymous Babolat Pure Aero strung with Babolat RPM Blast, wins his 10th Roland Garros becoming the first player in the Open era to win the same Grand Slam title ten times. Babolat marks the event by releasing a new limited-edition racquet: the Pure Aero Decima.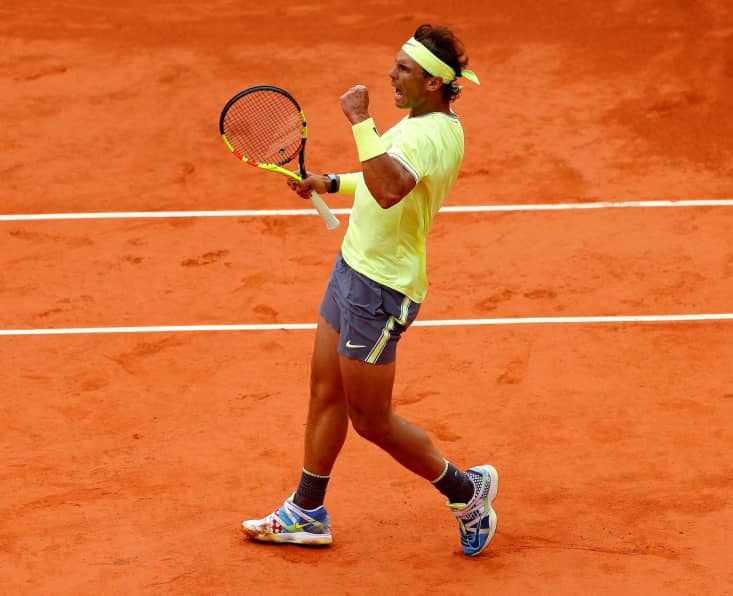 2019
Yet More Success!
Rafa Nadal with his 12th French Open title with another extraordinary performance! and 19th Grand Slam crown. Meanwhile, another Spanish player also shines... at Padel. Juan Lèbron becomes the world No. 1 with his Viper Carbon pala racquet, Jet Premura shoes, and dedicated Babolat outfit. Babolat finishes 2019 with two world number ones in two different sports. A first !