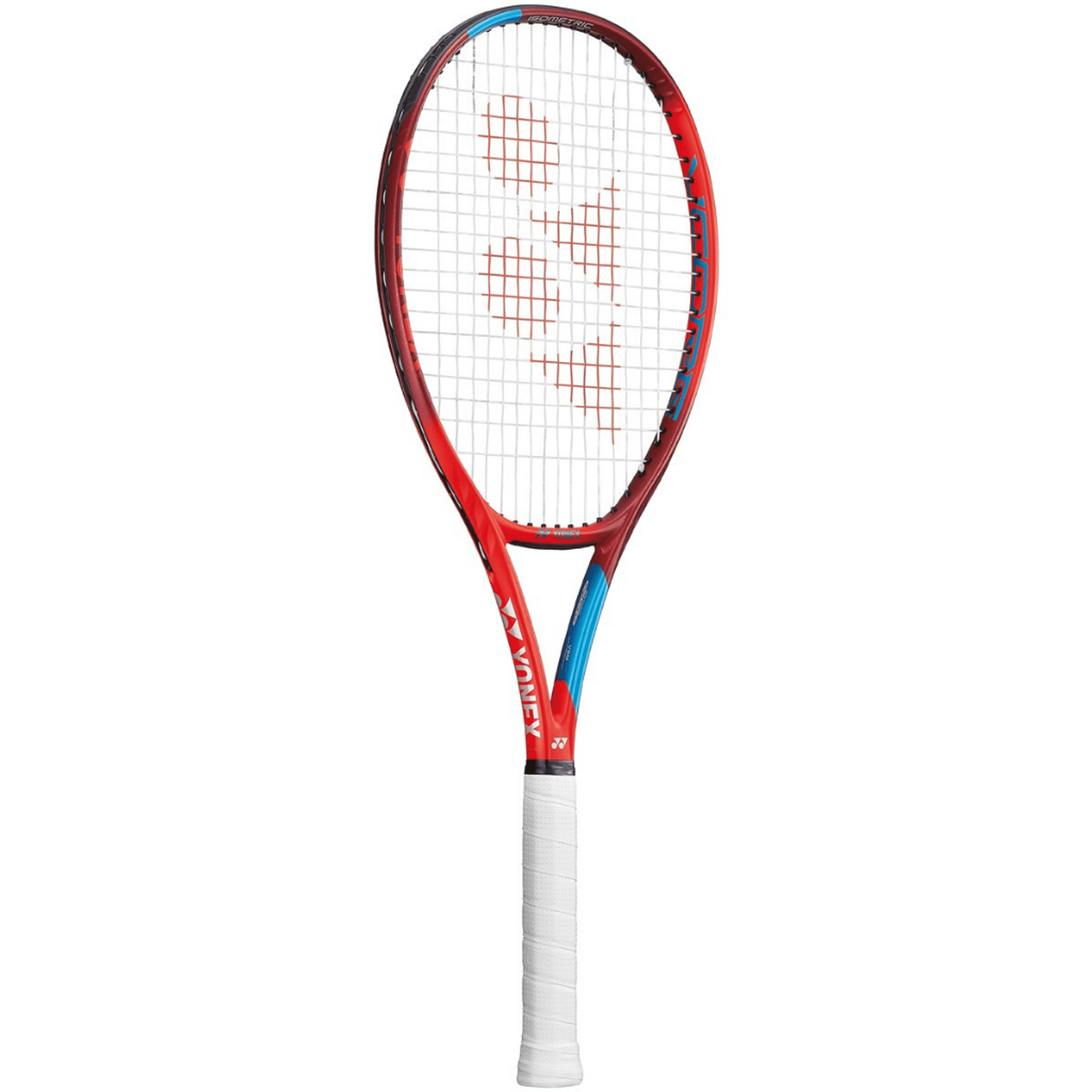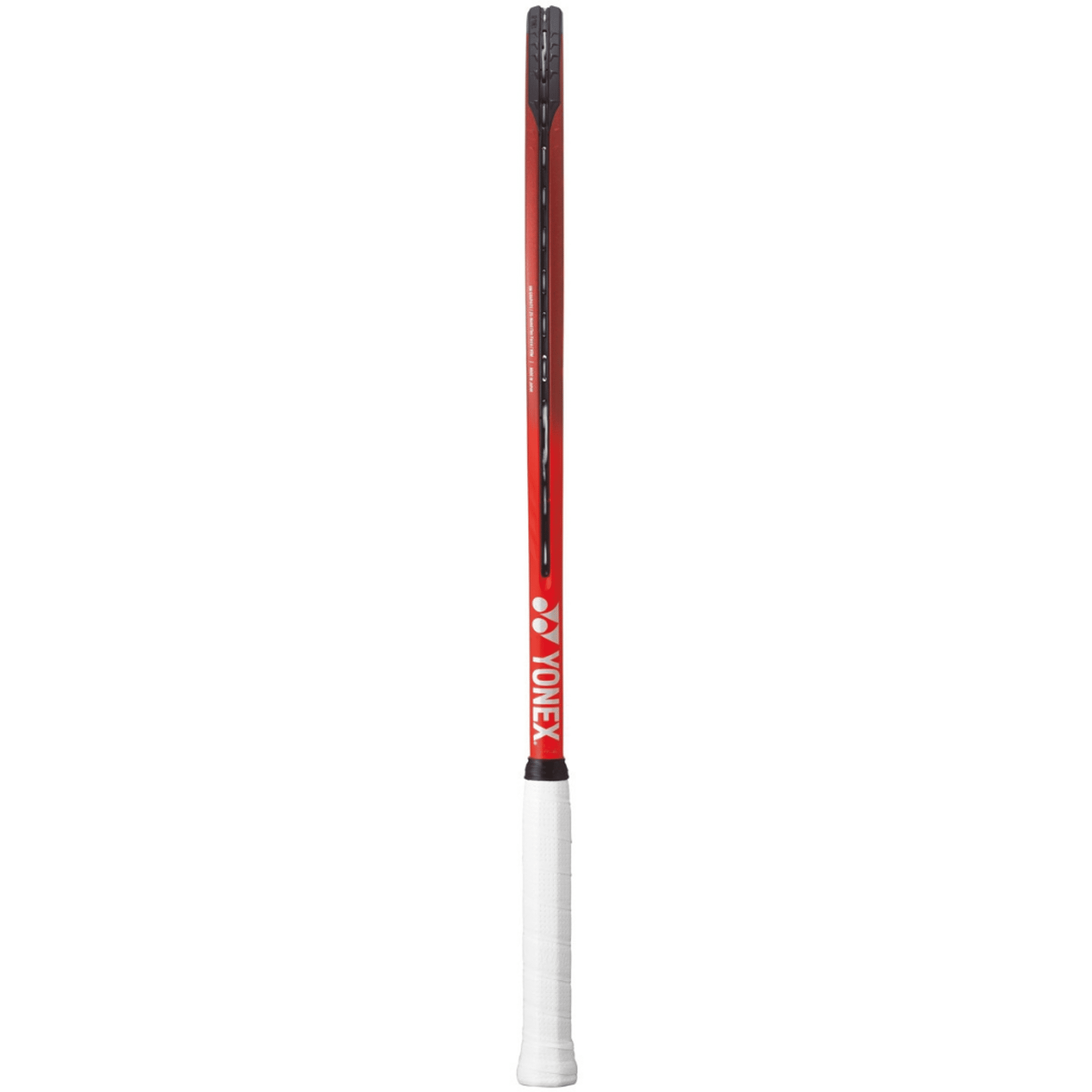 Yonex V Core 98L (2022)
£220.00
Out of stock
Product Detail - Yonex Vcore 98L (2022)

The brand new, updated Yonex Vcore range have arrived! This range is suitable for players looking for a powerful racket, with great spin abilities! 
This model comes with a 98 square inch head size. With a thiner frame along with a lighter weight of 285g compared to the previous model, it allows you to increase the racquet head speed in order to place the ball where you want and move your opponents around easily. This racket is suitable for intermediate and beginners looking for a powerful and spin friendly racket, and that is manoeuvrable and fairly easy to use. 
With the distinctive Isometric head shape, this racket makes for a different experience! Comfort has also been improved, with the new Vibration Dampening Mesh, which filters the vibrations that passes through the shaft, making the impact smaller.
Isometric: Isometric shaped frame to optimise the sweet spot and thus the racquet's forgiveness and power.

2G-Namd Flex Force: graphite in throat for greater flexibility and a faster return to position for better spin.

String Sync Grommets: Yonex's proprietary eyelet structure that guarantees more vertical string movement and faster return to position, thus improving ball hitting.

Aero Trench: Reduction of the size of the grommets band located at the top of the racquet to improve air penetration and improve spin.

Aero Fin: Aerodynamic fins located on the frame edges to improve air penetration and handling.

Liner Tech: Increasing the entry angle of some strings to obtain a greater sweetspot and a greater movement of the strings.

Vibration Dampening Mesh: in the handle to filter 30% of the vibrations caused by the strike to protect your arm, but also to offer you more touch and comfort.
Order UNSTRUNG or select our PREMIUM STRING UPGRADE.
| | |
| --- | --- |
| Factory standard: Strung/Unstrung | Unstrung |
| Weight Unstrung (+/- 5g) | 285 |
| Head Size in Sq. in | 98 |
| Beam Width | 22.5/23/21 mm |
| Balance (+/- 5mm) | 325 mm (Head Light) |
| String Pattern | 16x19 |
| Length | 27 |
| Stringing Tension Range | 45-60 lbs |
| Composition | H.M. Graphite + NANOMETRIC XT + Namd |
We take pride in offering excellent customer service. If you need to change/return your items within 14 days of delivery please contact us on info@allthingstennis.co.uk or call/text on 0330 133 1378 (No returns offered on rackets with premium strung upgrade applied)